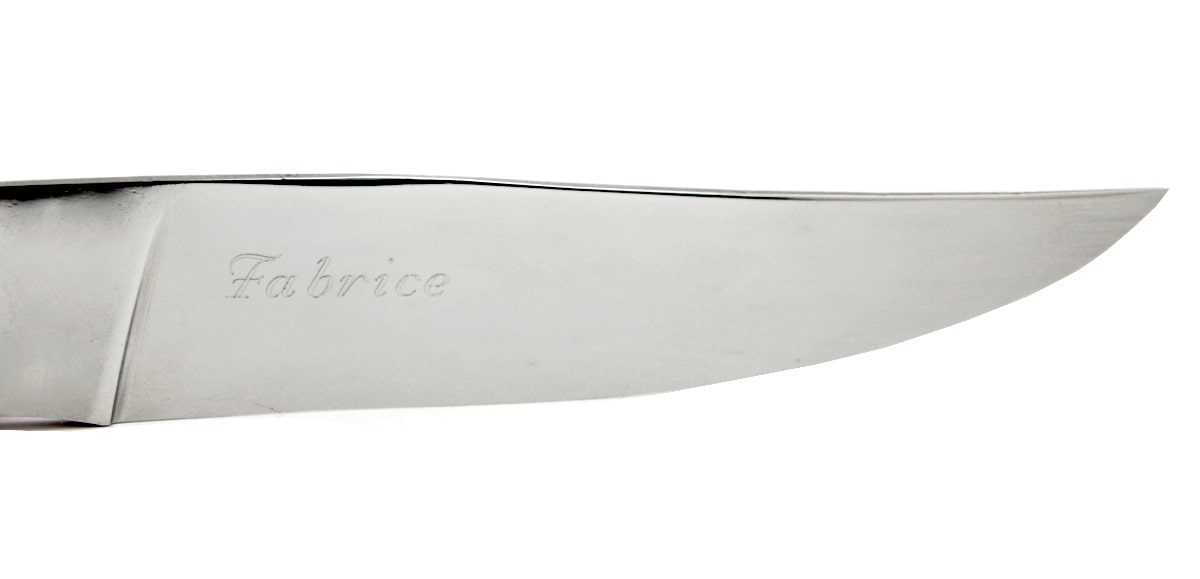 A text form is present on all items that can be engraved. 
Engraving is limited to a maximum of 15 characters and will be done on one or two lines depending on the item (we put dates on the second line for example). 
The font is unique and only accepts characters from the modern Latin alphabet. 
If you have any questions, please feel free to leave comments when you order or contact our customer service department, Monday to Friday from 9am to 12.30pm and 2pm to 6.30pm.